Go Back
Ms. Robin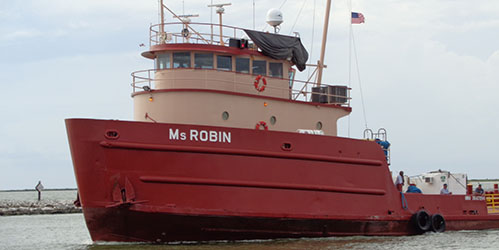 Size:

170 FT x 36 FT

Year built:

DP:

Clear deck:

105 FT x 27 FT

Berths:

19

Liquid mud:

1,275 BBLS

Dry bulk (cubic feet):

3,600 Cubic Feet

Passengers:

Water:

137,000 Gallons

Fuel:

37,000 Gallons

Methanol:

Beam Category:

36

EEP Certification:
C & G is committed to being the safest, efficient and most reliable marine transportation operator in the industry.
Our crews and their support staff are the very best trained in the industry and continue to receive instructional training according to their respective positions on our vessels. C & G's factory certified professional mechanics and its fully trained and certified support of captains and crews assure that C & G continues its mission to provide safe, reliable and efficient marine transportation to its customers.